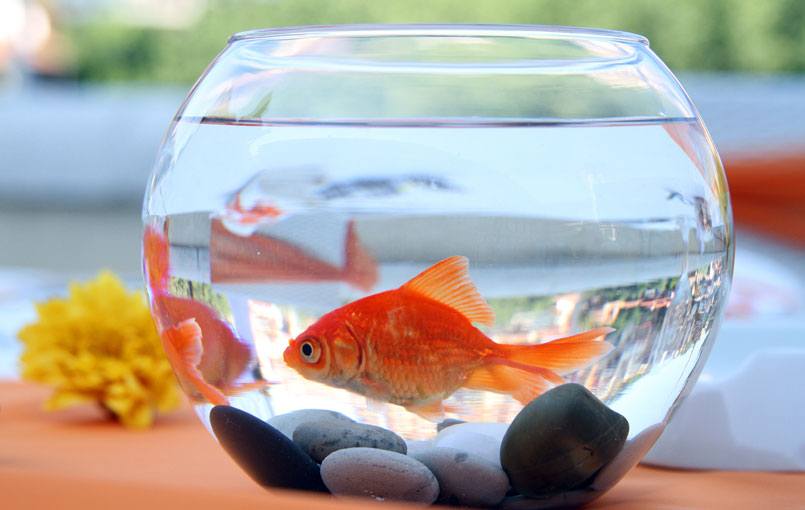 03 Mar

8½ strategies for achieving the full value of sponsorships

They're like goldfish. You buy a few because they make someone in the family happy, but they don't last very long. And they're a boatload of work and upkeep for their size. Algae eventually grow on the aquarium. And no one wants to chip in and do the dirty work.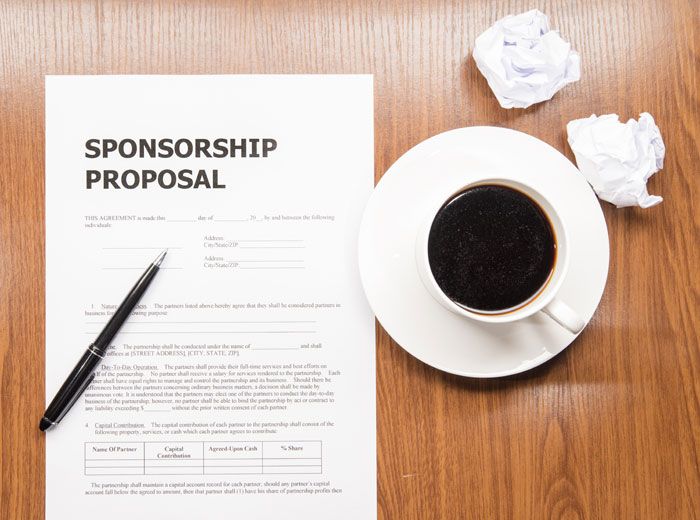 Okay, I stretched the sponsorship/goldfish comparison a little too far. My initial blog post draft used a puppy comparison, but they're too cute and much more lovable than a lot of sponsorship opportunities.
Most marketing and communication staff deal with company sponsorships, yet our profession may have varying degrees of responsibility for their selection and execution. The following eight and a half strategies may help you better manage opportunities or infuse more value into them.
1. Write a policy, even if writing policies makes you gag.
I'm an outlier – a person who enjoyed writing policies because they added discipline and documentation to my departments. Be the spark to create a company sponsorship policy if one doesn't exist. Identify the decision makers and keep them to a minimum. Link decisions to corporate mission, values and strategic goals.
And realize that exceptions might still be made, typically when executives need to support the clubs and organizations in which they serve. We all know that company leaders who embrace civic volunteerism are expected to support those causes.
One last suggestion, communicate the policy to all managers – that makes it real and a bona fide asset for you and your team.
2. Avoid just writing a check.
A school system superintendent asked a healthcare organization to fund school nurses throughout the county. The initial request was simple – write a huge, annual check to fund the idea. And the health system would have bathed in some temporary publicity. Afterwards, though, most community leaders and the general public would have forgotten about the good financial deed.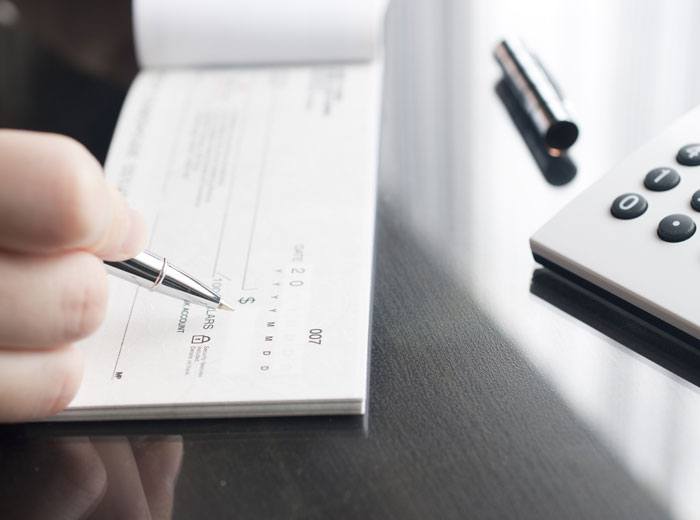 Instead, the health system proposed a true partnership, where its own nurses and social worker would provide coverage for schools, but only those with high percentages of students from low-income families. And the school system agreed to name the outreach program after the health system.
Great sponsorship opportunity, for a good cause, with lasting publicity for the sponsor.
3. Ask for the moon.
Media outlets sell a variety of advertising and promotion packages, sometimes with a lot of extras added to the mix, such as a weather or traffic sponsorship. Don't be afraid to get crazy and ask for more, a lot more.
A hospital with a devoted passion to education on skin cancer prevention decided to request that a TV station's high-profile meteorologist appear on public service billboards wearing a thick coating of sunscreen on her nose. The initial request met with an unenthusiastic response. The hospital's marketing staff explained that they preferred a partnership that went beyond just buying ads and "stuff." The billboards went up the following month and created a buzz in the community.
4. Fishhooks and frostbite.
"Everybody is our potential customer." Those could be famous last words for a company's marketing staff. More often, strategies to reach a niche audience can deliver stronger results.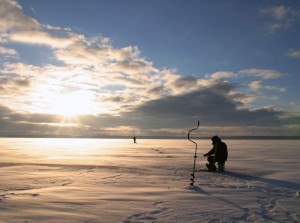 Consider a hospital that prioritized marketing its emergency room and urgent care services. But the marketing staff didn't attempt to promote to everyone. Instead, they focused on a large audience unique to their geographic location – outdoor enthusiasts viagra generique en ligne. Hunters, anglers, hikers, campers, scouts and other outdoor zealots. They partnered with a local TV station and its outdoor reporter to sponsor a seminar for their audience. The program featured a famous wildlife photographer, an ER physician discussing first aid for common outdoor injuries such as fishhook accidents and frostbite, and other relevant topics.
And the hospital benefitted from a robust campaign contributed by the station to promote the co-sponsored event. Plus, 400 outdoor zealots attended the event, which led to another similar seminar the following year.
5. Are you simply one fish in a school?
As I stood in line at the checkout, I noticed a customer wearing a t-shirt from a local charity event. The back of the shirt displayed 26 sponsorship logos – I counted them all, without using my pointing finger to help, because that could have been construed as creepy-stranger-behavior. Several of the logos stood out, though, and not because they were larger. One featured colors that popped and another incorporated simple yet incredible design.
My point is this: a strong company brand improves the results of all other marketing and communication tactics. The two companies I noticed on the shirt were illuminated as sponsors because their brands had been created by strategic minds.
Always think about your brand. Constantly evaluate it, before and after every marketing execution, including sponsorships.
6. Ask for reasons to say "yes."
An organization serving youth approached a company and requested a donation. This happens all the time; the needs seem endless. The potential sponsor also served kids and families, so they asked the requesting organization to think of some ways it could advance some of the company's communication with their mutual audience. The youth organization came back with several ideas, including website and newsletter content provided by the wooed sponsor. Both organizations benefitted.
And while it's noble to simply support a cause without receiving something of value in return, it's also okay to try and achieve both.
7. Avoid invisibility.
Celebrities! They can transform every event into a success. Maybe. Sometimes. And seldom for sponsors. Bigger than life superstars are memorable and therein lies the disadvantage to sponsors.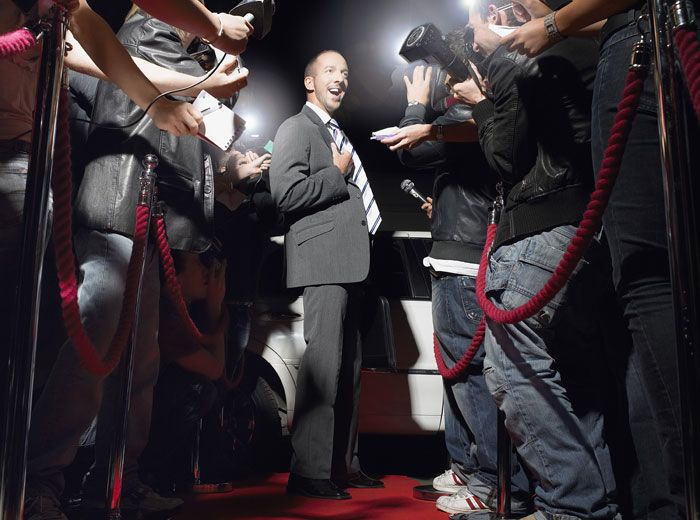 I worked for an organization that annually sponsored a huge event anchored by a celebrity with a household name. The strategy was this organization's single, most expensive marketing tactic each year. Overall, the event rocked. Employees loved the celebrity splash, especially the company's top leaders. Media drooled over the opportunities to meet and interview the celeb. And days after the event's culmination, the marketing staff bathed in the glory while also breathing a sigh of relief.
The morning after one of these events, drinking coffee, I read the lengthy newspaper article about the celebrity's visit. I eventually found our company's name, as an aside in the story's very last paragraph. As I reflected, I decided the event needed a more thorough review. We were about to begin a consumer opinion study in our market, so we added questions about our annual event. The results? The study revealed good recall of the celebrity, but low to non-existent consumer recollection of the event's sponsor. Good for the famous person – bad for us.
Epilogue? We chose to invest the funds in a different strategy, a decision not void of angst because of the event's popularity. Or I should say, because of the celebrity's popularity.

8. Say "no" with pride.
Sometimes people make decisions about sponsorships based upon the fear that saying "yes" might cause a feeding frenzy (yes, another subtle fish reference) and a swarm of other requests (technically an insect reference).
People don't look forward to saying "no" to a lot of worthwhile causes. But that worry is usually misplaced. Just say "no" but say it with pride, explaining to other requestors that you're committed to another sponsor or another cause, such as "we're devoted right now to healthy kid initiatives" or "helping our community homeless shelter." Send a letter or email containing that prideful message and I guarantee that the cause you rejected will still be disappointed, but more unlikely to think less of you.
There's no shame in "focus," from which all marketing and communication initiatives can benefit.
8½. Stretch your investment.
Sponsorships and the collateral often required to execute them can be expensive.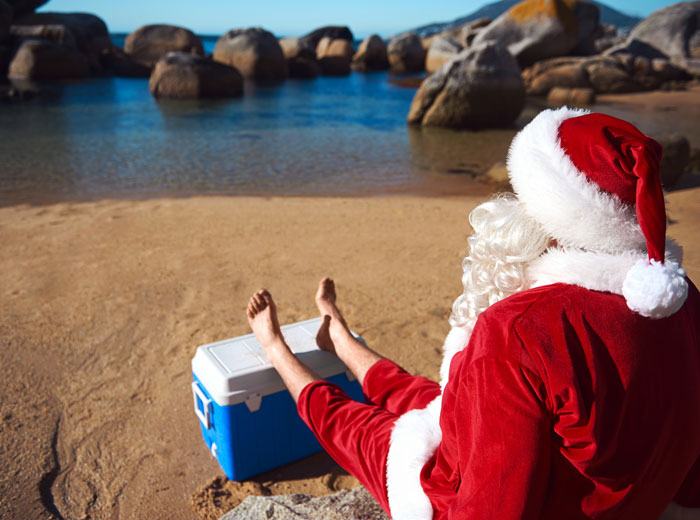 Always be thinking about leveraging your resources. Need a banner? Make one that can be used for other events or in your building. Need an ad for the sponsorship program? Create one that applies to other projects. Extend the value of your investments in special events.
I use this philosophy in my private life, by wearing Christmas neck ties in July.