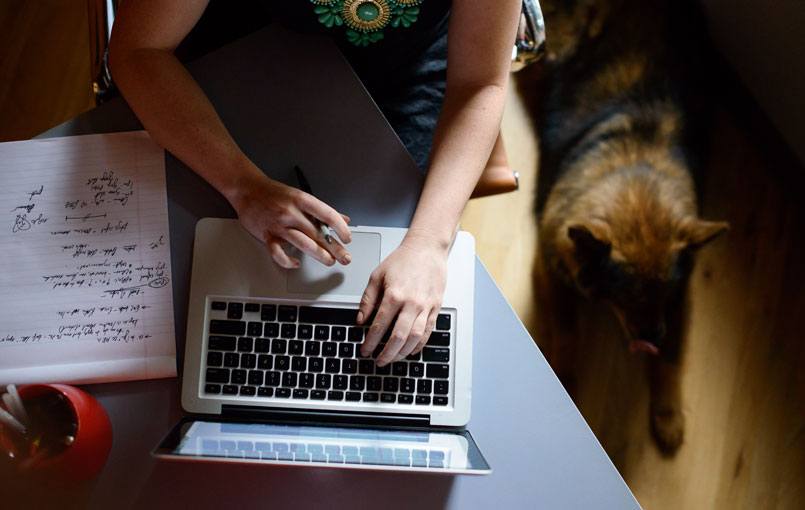 21 Jul

Brand j. series part 1: Got brand journalism?
Why you should care if you're missing the boat.
(And how your favorite Charlotte marketing agency can help.)
Brand journalism is not new.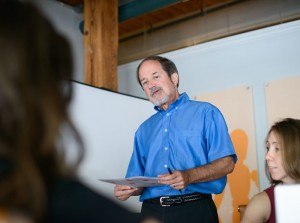 Evidence of brand reporting and content creation can be found throughout history. However, brand journalism burst into the modern era in 2011 when Cisco launched its own news website, The Network, and hired journalists to write for it. By the fall of 2012, Coca-Cola unveiled its brand journalism website, Coca-Cola Journey, with a revamped support staff engineered like a newsroom. The New York Times, Forbes and others officially announced the "birth" of brand journalism, and corporate giants from every industry quickly followed suit to establish their own "news" network hubs.
Yet, despite the endeavor's proven, measurable success, that doesn't mean everyone is on board or even clear on what brand journalism is.
What the heck is brand j.?
The term "brand journalism" makes some people nervous. Antsy. This is partly due to the virginal shroud that journalism has always worn. Journalists (supposedly) can't be bought.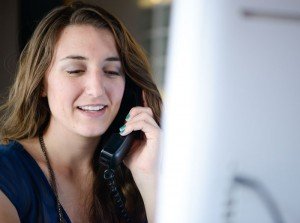 They aren't biased. They're here to report facts, and just the facts. They would never cover your company news unless there was a story to tell. Dyed-in-the-wool journalists still bristle that their calling would ever be sullied by a pairing with a brand.
But none of the semantics really matter because brand journalism is here to stay … and because it works.
It's very existence and prevalence has been an answer to a perfect storm of events:
Newsprint's decline
The boom of digital storytelling driven by FAR smaller news teams
Technological increases
Social media's meteoric rise
Suddenly consumers were getting their news online in a myriad of ways, there weren't enough reporters (after furloughs) to cover the needs and companies quickly realized they had the resources and technology to produce stories themselves. They didn't have to wait around for some antiquated news coverage! Nor could they afford to.
And you can't either.
Time and engagement have proven that, when done well, brand journalism is the exact meeting point of marketing and journalism: It tells brand stories with a reporter's eye and an authentic, genuine voice. It isn't slimy because it's offering value. (And consumers do a really good job of separating the wheat from the chaff. The average American may struggle with where Nebraska is on a map, but they sure as hell know when you're trying to sell them something.)
The benefits of brand journalism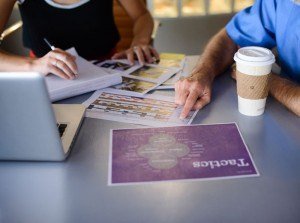 And therein lies one of brand journalism's best benefits: when done correctly, the best stories rise to the top, saving time for everyone. By producing your own content from a reporter's angle (ideally including photography, B roll and all the niceties), you make the media's lives easier by delivering exactly what they need to turn a story, you get the coverage you crave for a story you already know is great AND you're able to maximize that content's success across all your social channels. (While simultaneously drumming up internal audience excitement without extra effort.)
It's a win, win, win, win, win.
So what's the holdup?
The modern iteration of brand journalism is still a bouncy (yet very successful, advanced) toddler, and with that youth comes some skepticism. (Think back to the doubt that surrounded the early days of the Internet and social media. Yeah. That.)
There are other, related reasons, too. Successful brand journalism takes a mind-set shift and role reorganization. You need a portion of your marketing team solely dedicated to acting like a newsroom – educating the rest of your organization about what you're doing, mining for stories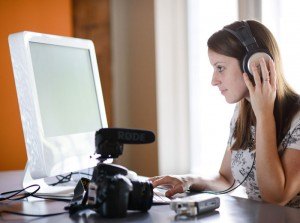 and then producing those stories with a journalist's eye through the written word, photography, infographics and video.
Brand journalism is a lot of work, but work that will streamline and maximize your efforts, media coverage and brand positioning over time. It is the solution for what to feed today's gaping maw of content.
Every week, I receive at least two invitations for brand journalism workshops, conferences or webinars. "Brand journalism is the new PR!" "Boost your brand journalism with better storytelling!" "How to get started with brand journalism!" Everyone knows they need it. No one knows how to get started.
Getting started
Read the next installment in our brand j. series to learn the basics of where to begin.
And if you just can't wait or have already stalled on your previous efforts, reach out to your favorite Charlotte marketing agency (that's us!) to learn how we can get you started, support your efforts, or do it for you until you're ready to take it over.