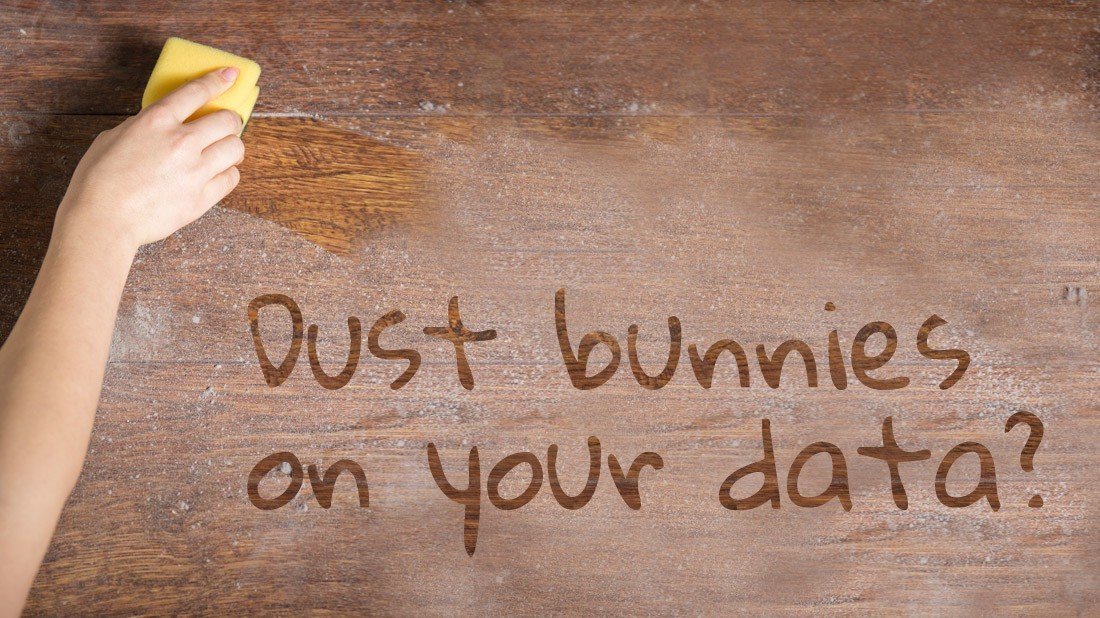 04 Apr

Dust bunnies on your data? Spring-clean your marketing efforts

It's that time of year when flowers are blooming, the bees are buzzing, the weather is warming and your Q1 marketing resolutions may already be falling by the wayside. Take advantage of this time of renewal to take stock and spring-clean your strategy.
Glass-clean the mirror and take a good, hard look at your brand.

Step outside your brand and see it through your customers' eyes. Examine your brand experience from every angle. Where are you killing it? What areas could use a little TLC? Identify a few touchpoints to focus on in the months ahead.

Clean out your customer entryway.

As part of your brand analysis, focus on how people are introduced to your brand. Are you putting your best foot forward in that first interaction? Is your brand first impression a true reflection of your mission, vision and values?

Round up the dust bunnies on your data.

Odds are you started the year with a resolution to do more with your data. Are you following through? Take inventory of what you have and what data may be missing. Be realistic about the time you have to take actionable steps with your data and where you may need outside help to analyze and optimize your intel.

Clear out the content cobwebs.

Do you have a million and one ideas for content but nothing tangible to share? Or is the same-old content still hanging around in your attic waiting to be spruced up or cleared out? Resolve to do something about it. If you still haven't gotten around to addressing your content strategy, be realistic about what is attainable and partner with an agency to help you. Sometimes a little outside help is all you need to start cranking content and driving engagement.

Stay social. Have a few friends over to enjoy your space.

How are you nurturing engagement across your brand and into the social sphere? Start small but stay committed. Establish guidelines around how often you will post to social channels and measure results to stay consistent. Don't forget to be good to your followers and friends. Foster strong relationships with people engaged with your brand and cultivate strong brand ambassadors. Stay connected using all of that good data you've collected.
ABZ is here to help you plant seeds of smart marketing. Whether you need a brand refresh, data analysis, fresh content, or increased engagement, we're ready to help.