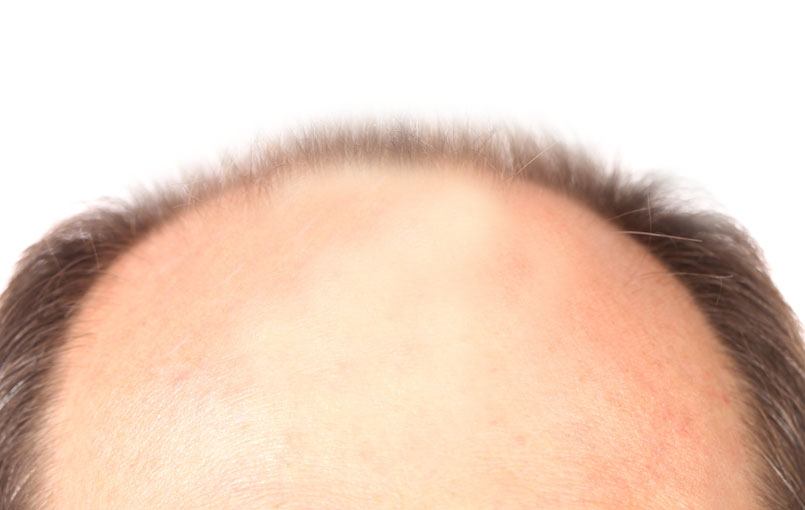 02 Dec

Emulate George Costanza and embrace the opposite

Sometimes a marketing or communication challenge demands a Seinfeld and George Costanza solution. It's called "Doing the Opposite," and I've used this creative approach numerous times during my career.

If you're not a Seinfeld fan, here's a quick explanation. During a famous episode, George reflects on his life's failures and how all of his instincts are wrong. Then a light bulb switches on and he concludes that if all of his intuition and decision-making is misguided, then by simply doing the complete opposite he could turn his life around. To try out his new philosophy, he boldly approaches a gorgeous woman at a lunch counter, gets her attention and proclaims, "My name is George. I'm unemployed and I live with my parents." And his opposite strategy magically works. The episode is one of my all-time favorites, of any television show.
Doing the opposite at work seems risky, but it can be liberating and lead to very creative and effective executions, if used wisely.
Doing the opposite at work seems risky, but it can be liberating and lead to very creative and effective executions, if used wisely. Consider these examples.
Seeking a long-term relationship.
Healthcare organizations have often diffused their passion for wellness and improving community health by leaving no topic unturned: focus on the evils of stress one month, maybe on high blood pressure screening during the next quarter, or a yearlong campaign on mammography screening. How about the dangers of smoking, cholesterol, fatty foods, too much sun and driving impaired? The 12 months of wellness were common, each one stressing a different good or bad habit. But what if an organization decided to relentlessly focus on just one topic? After all, the opposite of many is few. And one is the fewest.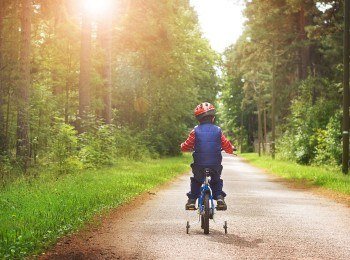 One Midwestern hospital chose the Costanza approach. This regional healthcare facility and trauma center decided to zero in on accident prevention. To apply even more laser focus, their staff adopted the goal of reducing head injuries from bicycle accidents. Sounds simple, doesn't it? However, healthcare marketers and communicators understand the perils of "focus." One of those dangers is called "noise" – from other well-intentioned clinicians and managers who are also passionate about promoting their service lines and educating people about wellness and disease prevention related to their medical specialty.
Every great success, though, usually springs from focus, planning and hard work. The marketing team first teamed up with trauma center leadership and completed some homework. Then they conceptualized the first phase of the bicycle safety campaign. With those assets in hand, they sold the idea to the CEO and leadership, by understanding how necessary it was to secure top support in order to reduce the noise and create the opportunity for success.
Every great success, though, usually springs from focus, planning and hard work.
The subsequent storyline? The hospital conducted a decade-long bicycle helmet safety campaign aimed at kids. The theme, "All the Pros Wear Them," featured posters and other visuals with local children and teens wearing helmets and huddling around a superstar who also wore a helmet for safety. Those superstars included NASCAR's Jeff Gordon, astronaut physician David Wolf, local police and firefighters, and semi-pro team hockey and baseball players. The campaign burst out during a time in history when most kids weren't wearing bicycle helmets because it wasn't considered "cool."
The hospital launched much more than award-winning promotions. Staff partnered with local law enforcement to conduct bicycle safety rodeos and purchased thousands of low-priced helmets to giveaway to at-risk kids and sell at a discount. The campaign was so relentless that opinion research identified that the general public referred to the medical center as the "helmet" hospital.
The final chapter? The regional facility maintained a passion for focusing its health promotions, eventually launching an even more wildly successful campaign of "Don't Text and DrIvE." The United Nations invited the hospital's staff to present this campaign during a meeting in Geneva, Switzerland. What a moment of pride!
Employee memo.
Over the years, I've drafted organizational memos announcing the departure of senior leaders. They're tricky, complicated, personal and highly scrutinized. Often, explanations such as leaving to "explore other opportunities" or "spend more time with family" are perceived by employees as code for terminations and gossip-based departures, even if those two explanations are the real reasons. The memo comes out and management often loses credibility with employees who default to more rumor-oriented motives.
In one instance, I recommended the opposite. I learned that the executive was leaving because the individual disagreed with the direction of the organization. Both parties agreed to describe the actual circumstances, in general terms. And employees noticed, with several of them writing to leadership that they appreciated the honesty of the memo.
Mega TV campaign.
One of my former organization's focused on addiction treatment as a major service line. And competition among providers was heating up faster than a deep-fried turkey. Like many healthcare marketing departments, our budget was modest and needed to satisfy a lot of priorities. Yet addiction treatment was one of the few services that advertising and promotion could generate self-interest and referral. We knew that a powerful message, creative execution and strong call to action would generate demand. And while budget protocols required planning for significant increases to spending, we chose the opposite approach: ask big and ask for it now. We partnered with the service line leader to build the case and requested an amount equal to the department's entire annual budget. And we produced only one TV ad and then plowed 10 times the cost of production into a barrage of airtime.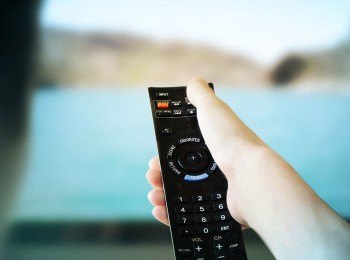 The results? The ad strategy produced an overwhelming consumer response and phenomenal ROI, one that got the attention of the hospital board which passed a resolution recognizing the project's team members. Lots of factors contributed but two stood out: 1) removing the shackles and organizational protocols associated with budget planning; 2) skipping the tendency toward multi-media campaigns and plowing the overwhelming amount of money into consumer reach and frequency.
Take that, Joe Camel!
Opportunities abound for great public relations. They usually require a sharp eye for the right topic, perfect timing and always a great execution.
… the opposite involves embracing legal staff to help construct a safe approach for a risky idea.
Over the years, I've listened to a lot of colleagues lament over the buzz-kill oversight of company legal departments that squash ideas based upon very conservative advice and liability management. Communicators often make decisions about ideas based upon what legal counsel "might" say and advise. For my point of view, the opposite involves embracing legal staff to help construct a safe approach for a risky idea.
I must confess – I've been fortunate to work with very creative corporate attorneys during my career. These legal pros enjoy the challenge of listening to an idea and then partnering with the communicator to invent a can-do solution, if one exists. Take, for instance, an oncology nurse's passion to kill Joe Camel. Figuratively, of course. She hated witnessing teens who smoked and aimed her anger at the cigarette industry's Joe Camel. The marketing person assigned to her service line often listened to her rants about tobacco abuse and lung cancer. One day, the marketer presented the idea of publicly assaulting the humped ungulate. Predictably, the initial response was, "we'll get in trouble, won't we?"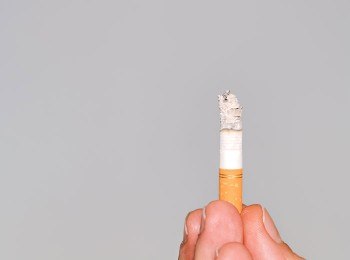 The nurse and marketer, with support from their department leaders, met with legal counsel to noodle the idea. They decided to move forward and the small team first secured top-level support. Then they developed an edgy campaign built around the visual of a hooded camel dressed as the grim reaper, with the sub-text of smoking and cancer as deadly. The group foresaw the high likelihood of drawing positive attention to the topic as well as shining a positive light on the cancer center, and the low probability that the tobacco company would publicly challenge the nonprofit organization. And if that challenge came, legal counsel surmised that the cancer center would be asked to simply stop using the camel image. And that was an acceptable risk, one that never played out.
At first blush, "doing the opposite" appears risky. But I hope you noticed a common theme inside these mini case studies. They involved buy-in and support from the top. They included "accepted" risk and often the partnership and combined enthusiasm of marketing and clinical staff. None of these projects moved forward recklessly. And yes, they required forward-thinking CEOs and top leaders. Even more importantly, these ideas started inside the brains of marketers and communicators who understand when a safe approach is necessary, and when a riskier strategy is essential.
(Footnote: Jim Tobalski is a Project Consultant for ABZ Creative Partners. He swears that no marketing and communications professionals were harmed or injured during the percolation and implementation of these strategies.)