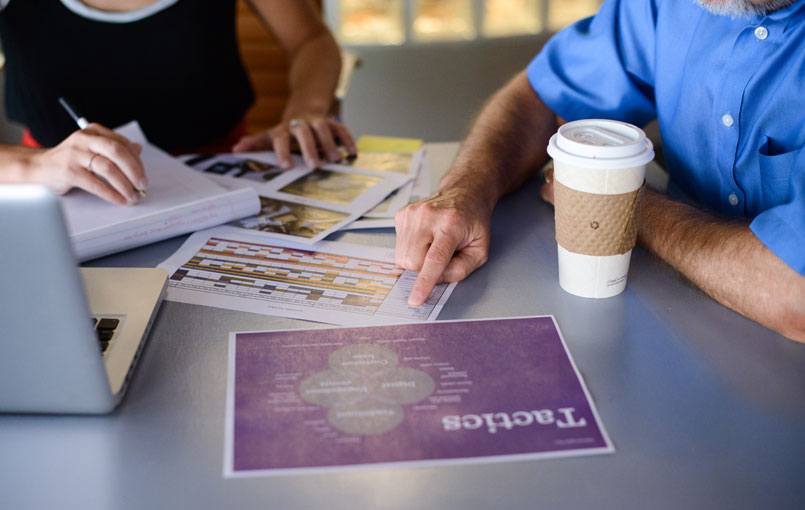 04 Nov

Pumpkin spice everything – a Starbucks marketing lesson
The beginning of pumpkin spice everything
It was a crisp Saturday afternoon in the fall of 2003 when a group of fellow graduate students and I gathered at Starbucks to discuss a class project. While waiting to place my order, I noticed a new seasonal beverage featured on the blackboard above the barista station. Its enticing description and colorful chalk illustration prompted me to give it a try. Little did I know, I was becoming an early adopter of Starbucks' most popular seasonal beverage of all time – the Pumpkin Spice Latte.
Why in the world do I recall the first time I ordered a Pumpkin Spice Latte, or PSL (in case you need another acronym in your life)? I clearly remember the humorous but intense debate among my friends as to whether or not pumpkin flavoring belonged in a latte. It clearly did.
Last year, Starbucks celebrated the PSL's 10th anniversary. More than 200 million Pumpkin Spice Lattes have been sold since its launch, according to their website. At the time of blogging, its official Twitter account (@TheRealPSL) has nearly 100,000 followers.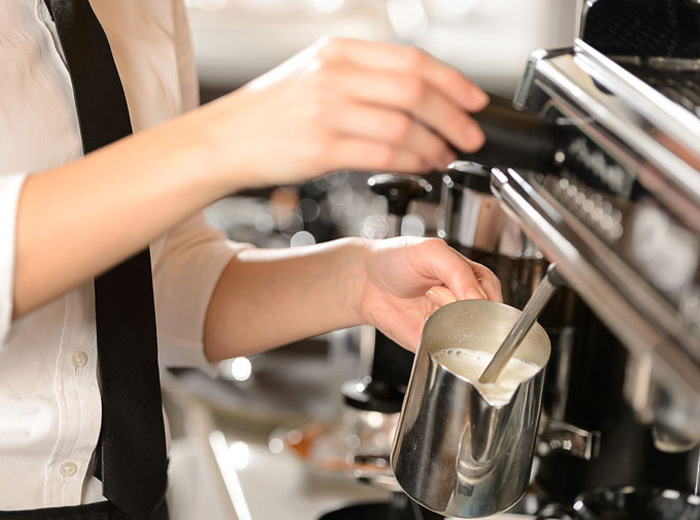 So what's the big deal? It's just espresso, steamed milk, flavored syrup and whipped cream, right?
Well, if you ask Starbucks, it's "a perfectly handcrafted signature espresso beverage that features freshly steamed milk, rich and creamy pumpkin flavored sauce, and warm seasonal spices such as cinnamon, ginger, nutmeg and clove.
The beverage is finished with a dollop of whipped cream and Starbucks pumpkin spice topping and is customizable to meet customers' unique taste preferences."
If you ask any loyal PSL fan, it's even more than that. When the beverage makes its return each year, it signifies the start of a new season. The dog days of summer are over, and the promise of cooler days and brightly colored leaves has arrived.
Some would even go as far as to liken the PSL to an old friend who's passing through town and decides to stay a while – inviting you to enjoy his company as much as possible before he ventures on.
Ok, maybe I'm the only one who thinks of the PSL like that, but I do. And sadly, it doesn't take long for the friendship to grow stale each year. I end up consuming way too many PSLs early in the season, only to regret the toll they've taken on my wallet and my waistline. By the time Thanksgiving rolls around, I'm ready to send my old friend packing … and welcome a new, old friend – the Gingerbread Latte.
Starbucks doesn't just sell its products. It sells an experience that extends way beyond its products and retail locations.
For any marketer, there's a major brand lesson to be learned from the PSL's success. Starbucks doesn't just sell its products. It sells an experience that extends way beyond its products and retail locations. The Pumpkin Spice Latte isn't just a seasonal offering from Starbucks, it's a familiar experience met with great anticipation every year.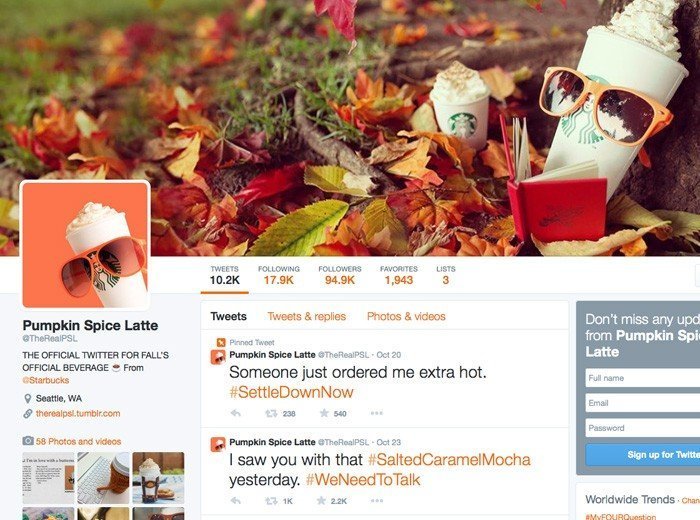 In my social media circles, I always hear chatter about the beverage's seasonal return. Maybe it has something to do with these type of tweets from @TheRealPSL, "Let's say 'hypothetically speaking' there's a way to spot me on the menu early… #whatwouldyoudo."
So my question for you is this: what experience are you offering your customers? Whether you're a healthcare provider, an academic institution or a manufacturer of niche industrial products, your brand holds experiential value in the minds of your current customers and possibly even your prospective customer base.
Are they buzzing with anticipation for the next opportunity to experience your brand's finest work? Or are you flying below the experiential radar, where your customers engage in transactions with little to no thought and potentially even fragile loyalty? Even worse, do your prospective customers lack a compelling reason to even give your brand a try?
PUMPKIN SPICE INFOGRAPHIC
Starbucks has shown that it's not afraid to take big risks in the four P's of the marketing mix to create an unrivaled user experience in the coffee world. For example, its premium drinks come with a premium price, and the seasonal ones are only offered, well, seasonally. Yet, I will run (not walk) to my neighborhood Starbucks at the first sign of the PSL's arrival and shell out nearly $5 to consume 380 calories and 49 grams – 12.5 teaspoons – of sugar (in a medium, oops sorry, grande).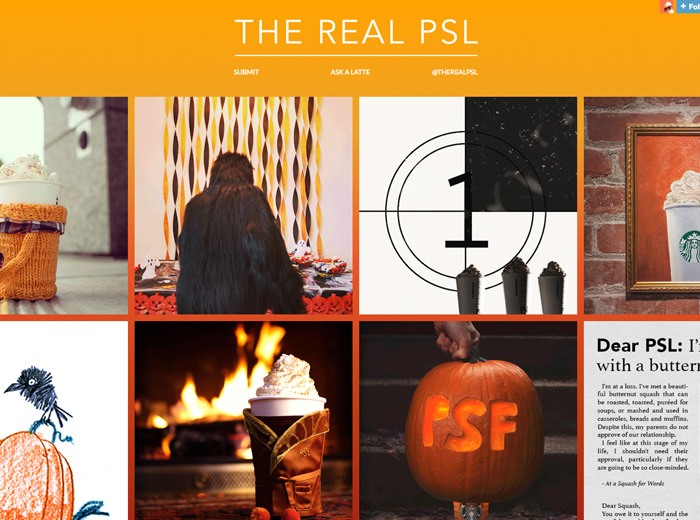 The company continually looks for innovative ways to promote its brand experience like creating a Tumblr and robust Twitter presence for the PSL. One post featured a PSL dressed in a tuxedo getting ready to go to a homecoming dance. Really. "Fall's official beverage" has pumped out more than 10,000 tweets in three months and maintains a steady dialogue with fans, even as the holiday beverages are rolling in with their red cups and own social media sharefest.
Every brand has a story to tell. And your loyal customers not only need to hear it, they deserve to experience it. What will you do today to enhance your brand experience, develop an even greater sense of loyalty among your customers, and create a sense of urgency among prospects to give you a try?