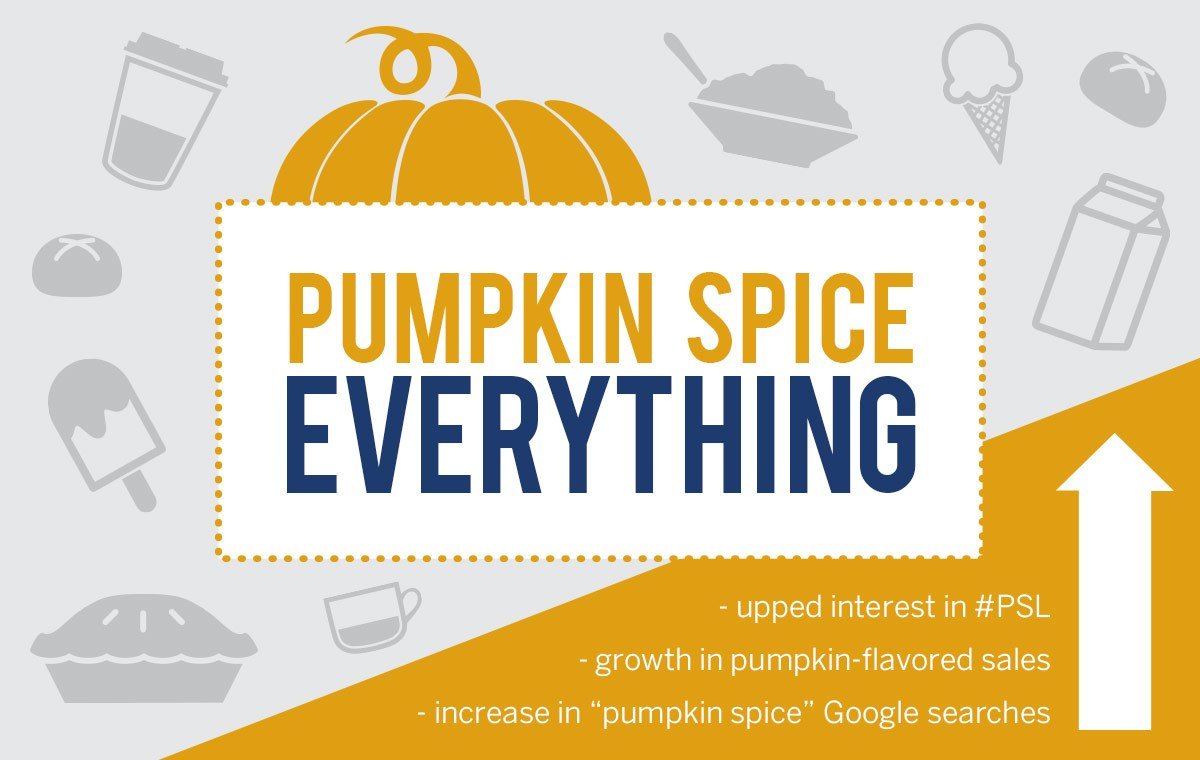 07 Oct

Pumpkin spice everything [infographic]

How many of the 200,000,000 (yeah, you read that right, two hundred million) Starbucks pumpkin spice lattes sold in the last 11 years did you purchase?

Our fresh fall infographic chronicles the exponential growth of pumpkin-flavored products – with sales up 79 percent since 2011.

Good old pumpkin pie filling still dominates market share, with $135 million in 2014 sales. But other innovative products are gaining ground, with dog food sitting in a surprising sixth place. Mull that over and check out the other numbers demonstrating this seasonal darling's mastery of the four P's.