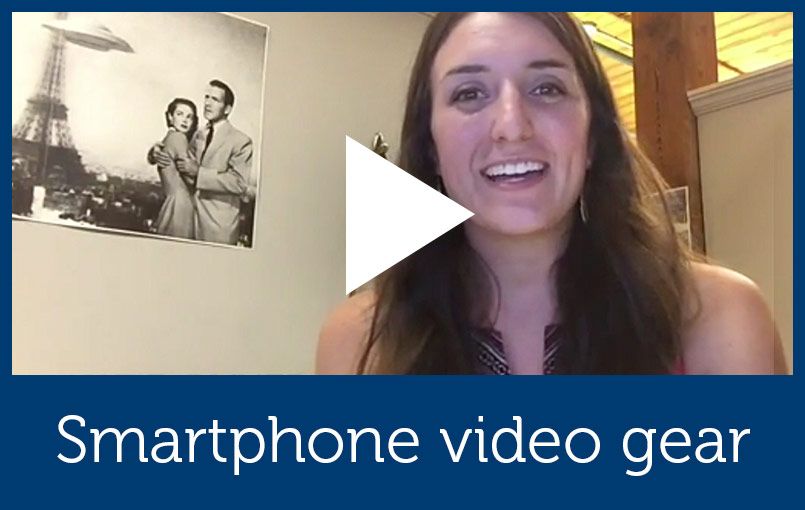 10 Aug

Smartphone videography part 1: Gear
Basic video gear for getting started
YouTube's billion plus users watch hundreds of millions of hours of video every day.1 Facebook boasts more than 1 billion video views daily.2
Adding video to your marketing mix is no longer a subject for debate — it's a must to engage online audiences.
More and more evidence shows that video is an incredibly versatile marketing tool shown to increase conversions, and the available metrics on platforms like YouTube and Facebook make it relatively simple to measure your success.
But how do you start? What if you don't have the resources to contract a professional videography crew or invest in pro-level gear for yourself? Or if you want to try the whole video thing before committing to those bigger expenses?
I suggest you start simply, with what you have on-hand. I'm talking about your smartphone.
It's true, you won't get the same quality as you would from a professional crew or more sophisticated equipment; but with a relatively cheap toolbox of smartphone video gear and some shooting practice, you can churn out good in-house video content with low production costs.
Here's ABZ's smartphone video gear list:
Stay tuned for part 2 of this smartphone videography series: shooting tips.
________________
1 YouTube, "Statistics"
2 Facebook, "What the Shift to Video Means for Creators"