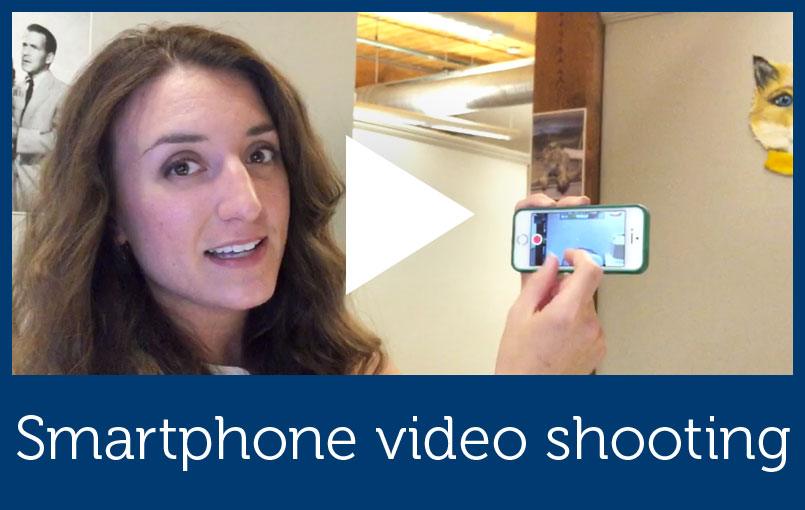 28 Sep

Smartphone videography part 2: Shooting tips
10 tips for better iPhone video
You've got your gear, you're ready to shoot. Before you get started, here are a few tips to make sure you're getting the most out of your smartphone video.
Watch out for ambient noise — it will be difficult to edit out later, maybe impossible to edit in an app.
Shoot with your phone oriented horizontally to get the correct aspect ratio for sharing.
Bring a charger with you or use a battery pack.
Switch to airplane mode.
Use the rule of thirds to frame your shot.
Shoot with camera at your subject's eye level or slightly above.
Do a background check for things you don't want showing up in the final product.
Lock exposure and focus on subject to prevent your phone from auto-shifting them while you shoot.
Use the camera on the back of the phone instead of the front-facing selfie camera.
Don't zoom — get closer to your subject instead!
Got smartphone video gear questions? Part 1 of this series has answers.
Stay tuned for part 3 of this smartphone videography series about editing and more.