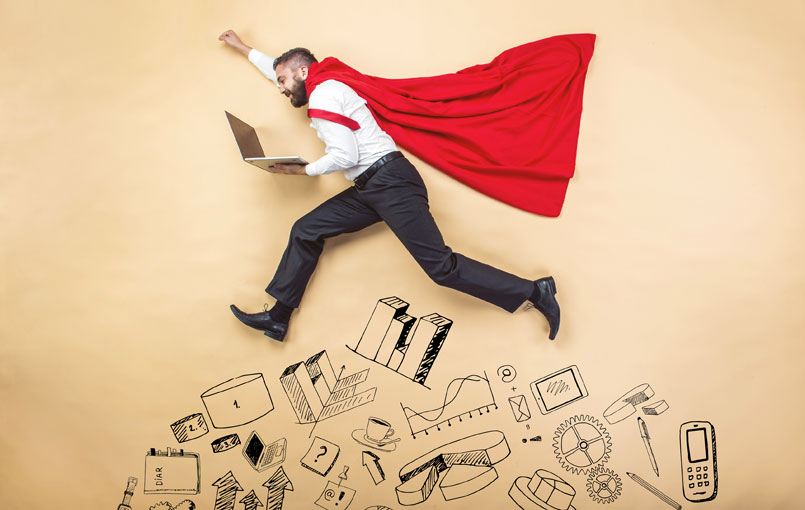 07 Aug

Social media marketing tips from a dad with young kids
Social media marketing tips from a dad with young kids
I told myself I wouldn't do it. I was not going to be the dad who slung around timeless, annoying and cliché parenting phrases in raising my children.
But then I became a dad, and suddenly I have an endless reservoir of auto-generated responses for every incident that happens around our home. For example, one of my children will run to me after an unintended tumble off the sofa, and I automatically throw out the never-helpful, "Sweetie, you need to be more careful." Like that's at all helpful after the fact.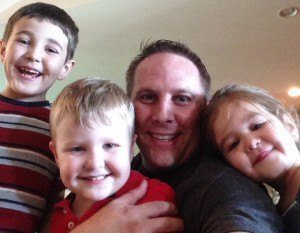 Well, not all parenting one-liners passed down through the generations are unhelpful like that one. In fact, as a dad who's also a marketer, I see a lot of cross over between the things I say to my children and some strategic marketing best practices, especially within emerging digital mediums, which can be every bit as unpredictable as small children.
Following are three questions that I ask all too often around my house, and how they can be applied to your organization's social media marketing endeavors acheter viagra sans ordonnance.
Where do you think you're going?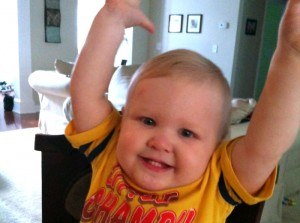 My wife and I have 3-year-old twins, and at a very early age, we learned that our boy twin, Isaiah, was a severe flight risk. If you left any exterior door of our home cracked for even a second, he was gone. Thankfully, he never got far. Upon seeing him bolt out of the house, we'd always run him down and immediately say, "Where do you think you're going?"
That same question has to be answered for any excursion into the world of social media marketing. Before you spend a dollar buying ads, sponsoring content or even launching your brand's presence on a social media platform, review your organization's strategic business goals and objectives.
There should be a direct connection between your activity on social media and your company's overall strategic plan. From there, you need to develop a social media strategic plan that ties into the master plan.
According to a June 2015 report from Simply Measured, social media accounts for approximately 10 percent of digital marketing budgets in 2015, and that number is projected to grow to 22.5 percent in the next five years. If that's true for your marketing spend, do you know exactly where it is you're going?
Oh, as for Isaiah, we eventually installed a 6-foot privacy fence around the back yard and childproof mechanisms on our doors that even some adults struggle to navigate. He's nice and safe now.
Can you use your words?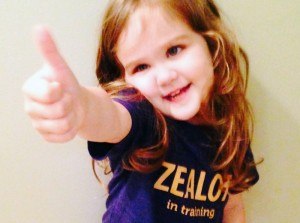 Isaiah's twin sister, Moriah, is a communicator. She has an extensive vocabulary and endless things to say, but she doesn't always use her words. Often she'll scream, whine or just point her way to what she wants, which is often for her brothers to just leave her alone.
I liken that approach to invasive, interruptive digital marketing tactics. Like a complete screen takeover on a website I've just entered or a display ad that starts playing (loudly) on my screen without my permission. Don't get me wrong, these tactics can be effective, but I really prefer for brands to use their words to engage me in a more meaningful way.
Content marketing is a great strategy to get your message out there in a way that's relevant for the reader and highly targeted and measurable for you. Pew Research Center's Social Networking Fact Sheet estimates that 74 percent of online adults in the U.S. use social media sites; 52 percent use two or more. The odds are good that your target audience is on social media, and quite possibly, is using more than one site.
Don't miss the opportunity to share your brand story consistently across these platforms, and don't leave your content completely to chance with organic posts that risk low impression rates and subsequently low engagement.
Content marketing via social media platforms allows you to reach your audience members with a relevant message exactly where they are and navigate them to strategic destinations like custom landing pages or entire microsites to increase engagement and convert prospects to customers.
And with the ability to measure traffic and referral sources in real-time, we know exactly how well these tactics are performing and can make immediate adjustments as needed.
Why did you just do that?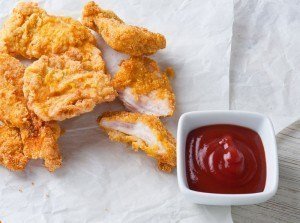 When a ketchup-coated chicken nugget flies across the table and onto the floor, I can't help but turn to the child that did it and ask, "Why did you just do that?" I never get a good answer, but I still have to ask. And sadly, that's often how it is with an organization's social media presence and marketing strategy.
I bet you'll remember this line from your younger years, "Just because everyone else is doing it, doesn't mean you have to." Sound familiar? Does your organization have accounts on Facebook, Twitter, Instagram, LinkedIn, Pinterest, YouTube, Vine, Snapchat, reddit and Tumblr because, well, everyone is doing it?
In that same report, Simply Measured notes that 60 percent of marketers listed "Measuring ROI" as their top challenge in social media marketing. Behind that was "Tying social activities to business outcomes" at 50 percent.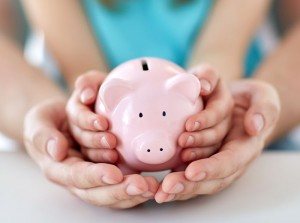 Your social media marketing strategy must have solid ROI metrics built into it from the beginning. Counting fans and followers and how often they engage with you is no longer enough. If you want to justify and eventually grow your digital marketing team and its budget, you have to prove that your efforts are not only working, but that they're contributing positively to your organization's bottom line.
According to Simply Measured, brand awareness was the number one goal that organizations had for their social media activity. A distant second was driving website traffic and even further down were generating leads and driving conversions/revenue.
If your competitors are using their business goals and objectives to drive social media marketing strategy, they're already way ahead.
So before you hurl that proverbial chicken nugget at the wall — whether it's launching a social media account or buying likes and/or followers on an existing account — ask yourself why you're doing it, what you hope to achieve, and how you'll answer the leaders of your organization when they look at your budget and ask, "Why did you just do that?"