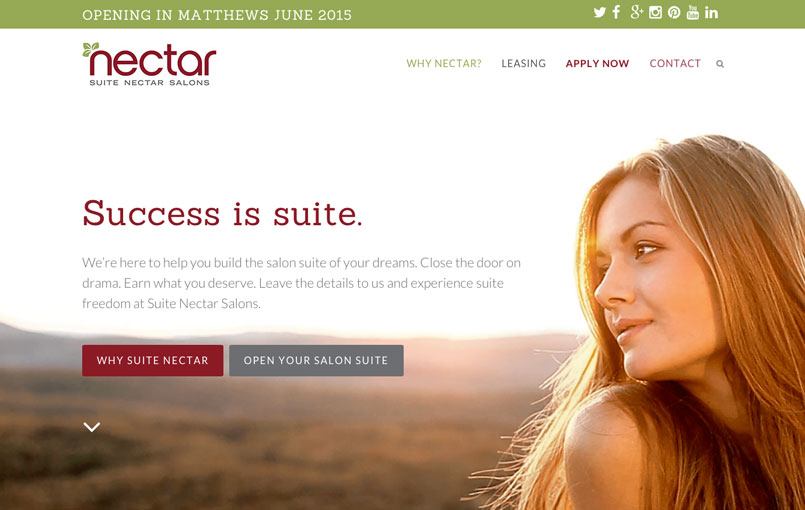 22 May

Web design – what is #trending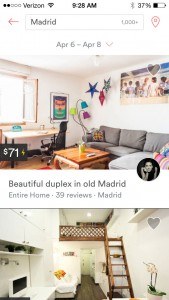 In prepping for an upcoming trip to Europe, I've spent endless hours searching online for bus tickets, hostels and other travel information. As a designer, I can't help but notice some trending elements across the web. I'm also keenly aware of how much more likely I am to return to a site that offers an aesthetically pleasing and intuitive user experience.
Web design has come a long way from the boxed and beveled designs of the past — those cluttered sites with gradient backgrounds and archaic, default web fonts. It's refreshing to see the push toward clean, minimalistic compositions with bold imagery and engaging animations. The evolution of design over the past years has led to some distinct trends for 2015.
Five trends in 2015 web design:
Responsive is no longer an option. For the first time ever, local mobile searches are projected to exceed desktop searches in 2015. This means the majority of website traffic and clicks will be occurring on a smartphone or tablet. It is crucial for your site to be optimized for mobile, otherwise frustrated users will leave before you can convince them otherwise.
Flat design. Abrasive drop shadows and bevels have become a thing of the past. Google Material Design and Apple iOS updates have paved the way for visuals falling flat.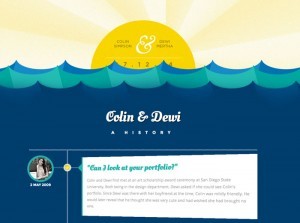 Flat design often utilizes the following:
Grid layouts
Bold, clean typography
Flat rectangles and icons with minimal shadows
Slick animations with subtle transitions
Large photos and imagery
We can't all have wedding websites that are this elaborate, but Colin & Dewi's site exemplifies the flat design trend, coupled with fun animations and endless scrolling.
Not everyone is thrilled about this shift. How about you? Embark on this clever interactive site outlining the battle between Flat vs. Realism.
Large photography or video backgrounds. Large imagery — often paired with bold typography — has moved to the forefront. This minimalistic approach creates one, clear focus.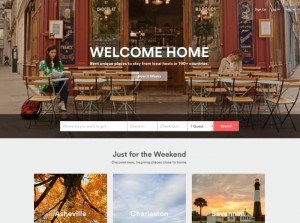 AirBNB uses a series of subtle, rotating video backgrounds on its homepage, demonstrating the power of visual storytelling. Visitors are drawn into the clips of travel and comfort.
Suite Nectar Salons uses a cinemegraph to bring its homepage to life. Using a single, large image or video prevents clutter and unifies a clean design.
Parallax scrolling. And so we have it: the death of "above the fold" design. Instead of fearfully squeezing important content into the top of the page, designers can now rest assured that users will take the time to scroll down. In fact, users expect endless scrolling content – social media and search engine platforms have conditioned us to anticipate unlimited, auto-populating content. Designers often use this scrolling motion to prompt other animated elements.
Shutterstock created an engaging and informative parallax-scrolling page to present an overview of its 2015 creative trend findings. Experience parallax-prompted animations and learn more about what images will "rule the creative world" this year.
Modular, grid-based design. An increasing number of websites utilize a grid-like layout.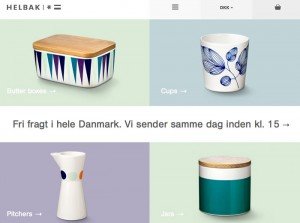 The resulting modules can be used to create hierarchy within the content, and they are also very useful in responsive design. The boxes and grids can easily adjust and slide to fit mobile screens.
Helbak Ceramics, a Danish brandsite and web shop, demonstrates the simplicity and usefulness of the grid. Adjust your browser window and watch the modules shift into place.
I think the challenge of 2015 will be how to keep users enamored with your content instead of solely seeking a site that will "wow" them.
Distinguishable content is key, but keeping up with the trends is also essential. Consider incorporating some of these features to bring your site up to speed.