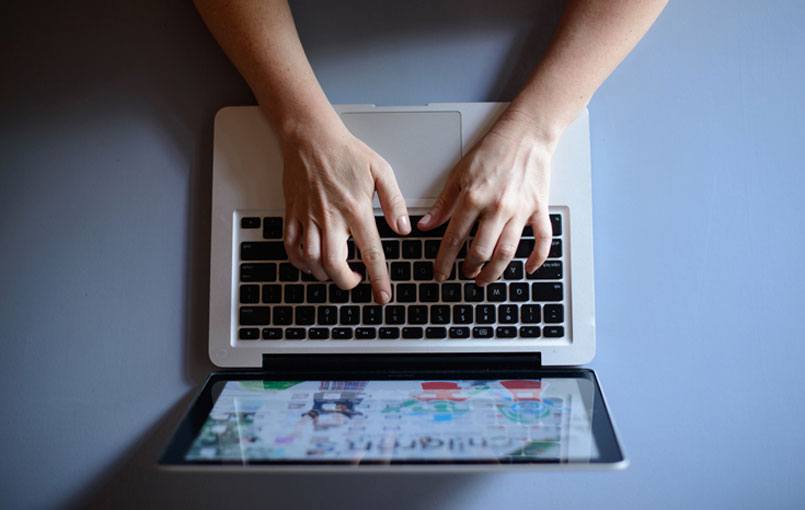 23 Oct

Welcome to the era of white hat SEO

A common misconception is that search engine optimization (SEO) wizards can just wave our wands and make websites rank on the first page of Google. I'm letting you in on a little secret – we're muggles just like you. And there is no magic, one-size-fits-all formula for ranking higher on Google. But the one thing that all successful SEO campaigns have in common is the amount of planning, resource commitment and quality content development that goes into them.
It's all about the algorithm
Google's algorithm is constantly changing and being optimized by teams of geeks with Ph.D.s. They've dedicated their lives to bringing more relevant content to searchers and keeping spam in check with algorithms that would even make Stephen Hawking's head spin.
Thousands of webmasters have first hand knowledge of the disastrous consequences of failing to future-proof a site in anticipation of Google algorithm updates.
Google and other search engines have waged all-out war on spammers, cracking down on content farms, link schemes, keyword stuffing, and unethical SEO tactics (commonly referred to as black hat) that attempt to artificially rank websites for targeted keywords.
What is white hat SEO anyway?
In search engine optimization terminology, white hat SEO refers to legitimate optimization strategies, techniques and tactics that focus on delivering the right content to end users, rather than search engines. The era of black hat SEO is over. Google has won the war and it's a good thing because it makes the World Wide Web a better place for everyone.
Now, when you Google "how to make a self-sustaining vegetable garden," you get the results you want – quality content from horticulture aficionados on credible sites. Whereas if you Googled that exact phrase in 2005, odds are you'd land on several sites dominated by spammy affiliate ads before reaching content by someone who has actually gardened at least once in their life.
Quality search results require quality content.
The thing to remember is that for your results to appear on the first page of Google nowadays, your content has to be the best. You need to be an expert in your field, writing high-quality content that others couldn't replicate if they tried. Quality search results require quality content. And quality content takes long-term planning, thoughtful strategy, organizational buy-in and LOTS of time.
Managing expectations
It's common to have tiny SEO budgets and huge expectations. But like anything else, SEO takes enormous commitment to get enormous results. Even though that guy you talked to in the mailroom's cousin's boyfriend's hair stylist, who read an article from 2006, thinks you can just add some meta tags, submit links to directories and magically rank higher overnight.
From the get-go, it helps to understand that content-driven SEO is a long-term strategy. I start by walking my SEO clients through the different steps we'll work through and the responsibilities that our agency and their marketing department will share over time. I'll dive deeper into the specifics of my SEO implementation checklist in future blog posts. Here's a teaser to tide you over in the meantime.
SEO checklist
The best SEOs are storytellers
You've heard this a million times already, but it's true – content is king. I know, I know – you don't have time to write blog posts, establish a large social media presence, interview industry experts, write case studies and publish white papers. But the cold, hard fact is that you need to.
Even if you're an industry leader in a niche market, you're still at risk of losing business by lowering the barriers to entry for competitors. Despite being a clear market leader, Coca-Cola is still blazing the content marketing strategy trail because they know that no one will be drinking Coke in 10 years if they don't innovate and bring powerful brand stories to their customers. Read more at A taste of 70/20/10 content from Coca-Cola.
The best search engine optimizers aren't technical developers. They're storytellers who know their audience better than anyone. They know what drives their customer's purchases and where their customers go to discuss their products.
Here are few questions to answer before creating content:
What types of media do your customers prefer (Facebook, Pinterest, Reddit, TV, radio, newspaper …)?
What search funnel do they travel to end up buying your products or services?
What industry terms do they use to discover new products or learn more about existing ones?
Corporate buy-in
Let's assume you agree that a long-term, content-based SEO strategy is critical. Let's also assume you are convinced that you'll lose customers if you don't continually evolve your current marketing status quo. Now what?
Convincing your boss can be one of the hardest parts of search engine optimization. This is where white hat SEO could fall on deaf ears if you're not prepared to show its value. You need to be the catalyst to change company culture around digital marketing strategy, budget and resource allocation.
Leadership is accustomed to a certain percentage of the marketing budget being dedicated to media. But you can bet your sweet Google snippet that they'll question a sizeable new sliver for SEO in the budget pie chart. Be ready to go to bat for this effort. And then you can take the credit when your website is getting thousands more unique visitors and hundreds more conversions every month.
Just remember: it's a marathon and no content fits all. But it will all be worth it in the end.